About our eco-friendly gift cards
Why it works

The Plastno sustainable gift card allows you to share your secret planet-saving weapon with others just like you! 

It's the perfect gift for someone in your life who wants to start cutting back on single-use plastics, helping them get started with convenient, eco-friendly home products.
What it is 

Easy to use, digital, eco-friendly gift cards (no plastic, obviously!)
A sustainable gift card with no expiry date
Helps first-timers try our product for free, and join the anti-plastic revolution
Helps habitual planet-saving heroes save money when restocking household essentials
How to use

After checking out, you'll receive the gift card via email with instructions on how to redeem and share.
Give the gift of a greener world
Circular lifecycle

Our bags are made from renewable, plant-based materials.

Tough and durable

These are eco trash bags strong enough for typical household trash.

Recyclable packaging

100% plastic-free, from product to packaging.

Non-toxic compostable

Fully decomposes without leaving a trace.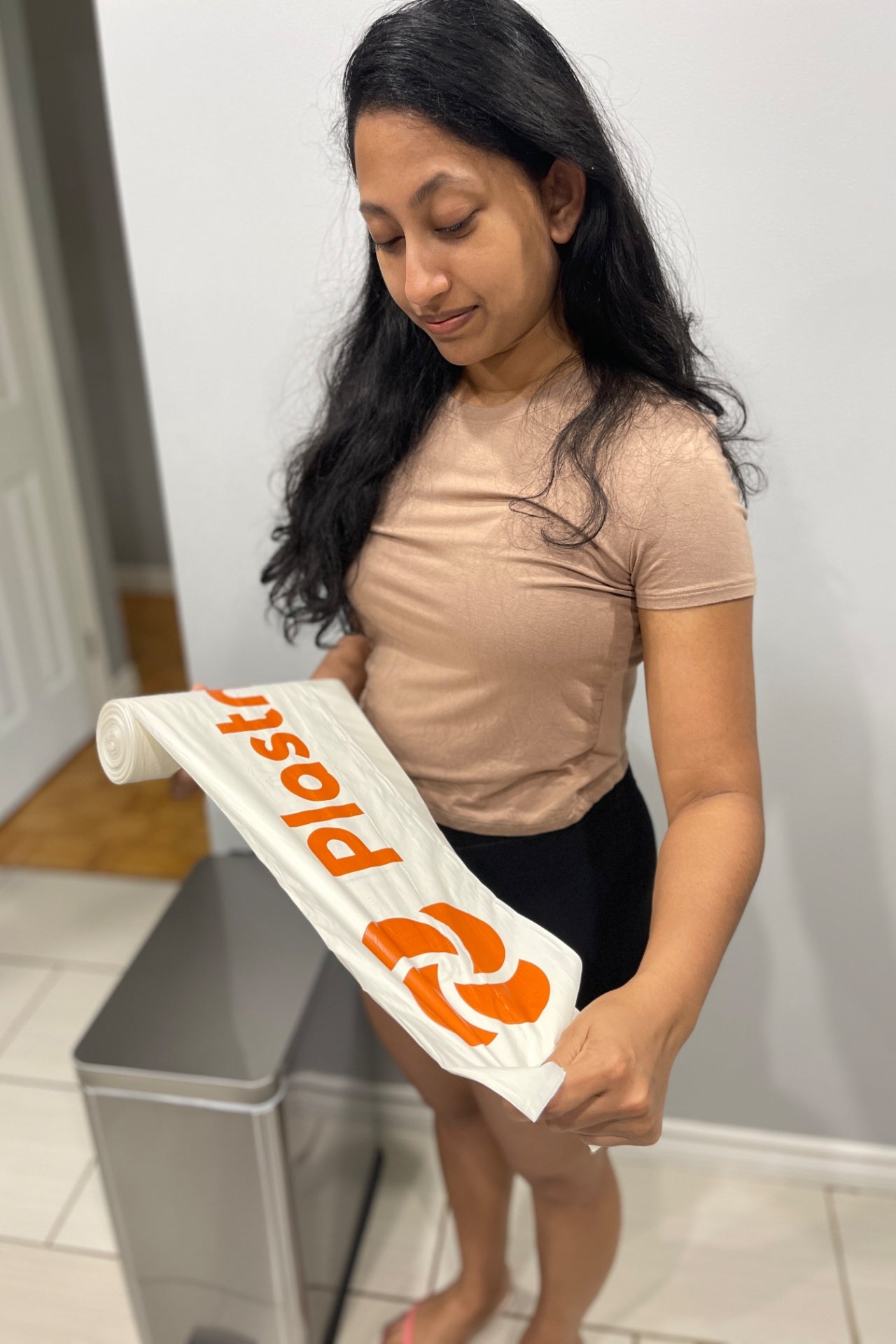 Help others make the switch with eco-friendly gift cards
Bag the gift that keeps on giving back to the planet. Plastno products are designed to make sustainable switches easy with quality alternatives suitable for household use.